Cloud Meadow InProgress ver 2.03.2E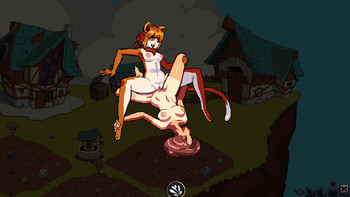 Info: Cloud Meadow is a hybrid farming sim dungeon crawler, where the player can choose the solitude of a quiet sky high farm or the rushing adrenaline of a raging battle inside abandoned ruins, both of which benefit one another.
Experience thrilling turn based combat versus a variety of enemies, using your own raised monsters, allies and an array of skills.
Additions
Added a fertilizer icon.
Added static cameras to the farm's interiors
Added 50% zoom when on a farm field
Changes
Disabled a few dungeon events. (The ones with dialogue that is not working)
Disabled time stop when UI is open.
Switched Graphics api to default to OpenGL(potential fixes for various OSes)
Fixes
Fixed lineage UI showing duplicates
Fixed lineage UI showing the same monster as a sibling
Fixed items not stacking by adding an automatic restacking when you open the inventory.
Fixed several issues with the camera.
Fixed watered plemon sprite being incorrect
Fixed options menu not working when switching to fullscreen
Fixed stars color turning black.
Fixed water tower collisions and visual stacking
Censorship: None
Platform: Windows
Language: English
Size 168 MB
https://k2s.cc/file/5da43cc22a157/Cl...ow_2.03.2E.zip
https://fboom.me/file/5da43cc22a157/...ow_2.03.2E.zip